The big outdoors adventure in Baja
A once in a lifetime experience in which you'll take part in  magnificent drives through Mexico's unparalleled Guadalupe Valley, visiting unique and exotic organic wineries. Revel in the majesticness of the Valley of Cirios with enormous Boojum trees while experiencing scrumptious road side sea food along the route.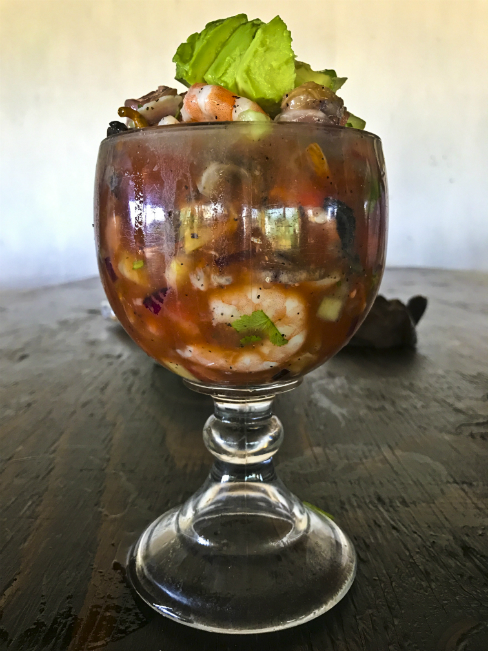 This is a casual flexible road trip allotting time to experience every detail of this magnificent destinations. Enjoy the landscapes, the food and the new acquaintances.
Our trip main goal will be our experiencing the Ojo de Liebre lagoon, where over 1500 gray wales migrate yearly to mate. Get up close and personal with these godly creatures as they constantly breach all around you and play in the warm waters of the Baja Central Pacific Ocean. If luck prevails you can not only see, but touch the wales and have a life changing moment few others will have the opportunity to experience.
Guerrero Negro
We are going to enjoy a great road trip, visiting magnificent locations.
You have to take in the spirit of the road, enjoy every landscape and pit stop. Located 450 miles below the international border of the United States and Mexico, Guerrero Negro is the northern gateway to the state of Baja California Sur.
The road is long, but we are stoping in great places to eat (clams, lobster, etc.) and great places to sea the landscape. So you wont even notice the time.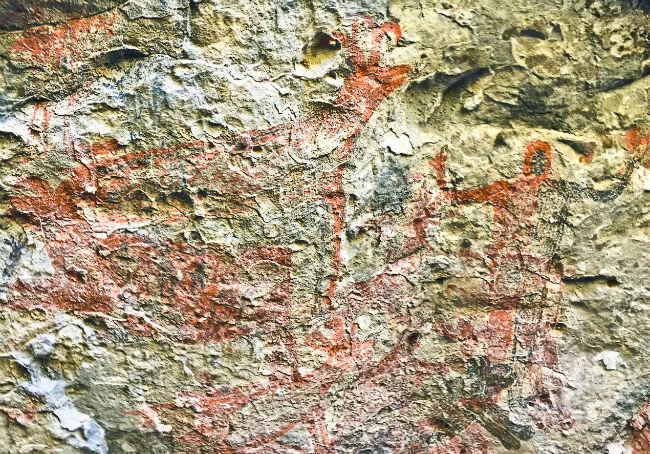 The El Vizcaíno Biosphere Reserve
With a landmass of over 9,625 square-miles (24,930 square km),[2] it is the largest wildlife refuge in Mexico and borders on the northern edge of the Valle de los Cirios Protected Area of Flora and Fauna. Laguna ojo de Liebre is part of the Biosfera as well the sierra of San Francisco where prehistoric paintings are found.
Whales:
Every year thousands grey whales migrate 6,000 miles to the warm waters of Baja California. From December to March, Ojo de Liebre Lagoon is the destination of the largest number of these magnificent mammals, approximately 1,500.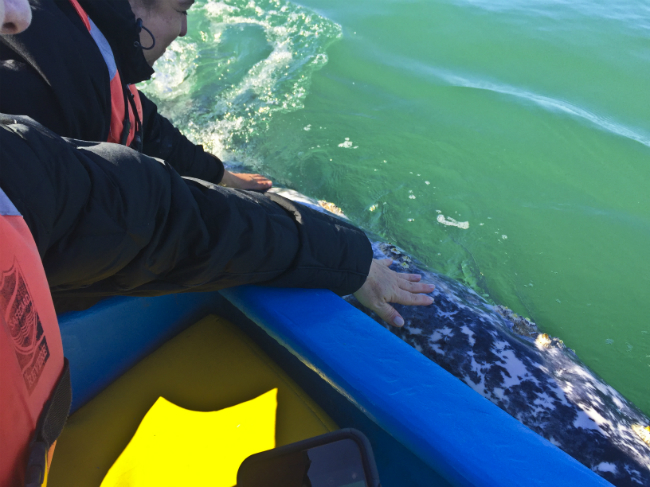 Prehistoric Paintings (El Ratón cave)
The first inhabited this region over eleven thousand years ago, nomads who came from the north of the American continent. These nomadic wanderers lived in the protection of caves in the Sierra San Francisco mountain range. They disappeared but left one of the most outstanding collections of rock paintings in the world. They are remarkably well-preserved because of the dry climate and the inaccessibility of the site. Showing human figures and many animal species and illustrating the relationship between humans and their environment. Their composition and size, as well as the precision of the outlines and the variety of colours, but especially the number of sites, make this an impressive testimony to a unique artistic tradition.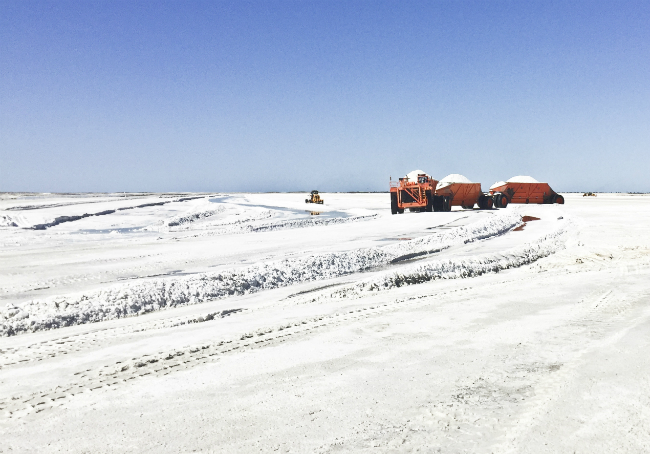 Salt mines:
This destination is also one of the largest producers of salt, the facilities, method and machinery will surprise you. The Exportadora de Sal production process is carried out by means of solar evaporation of sea water. Which consists basically in two stages: first, sea water concentration until obtaining saturated brine in sodium chloride and second, sodium chloride crystallisation.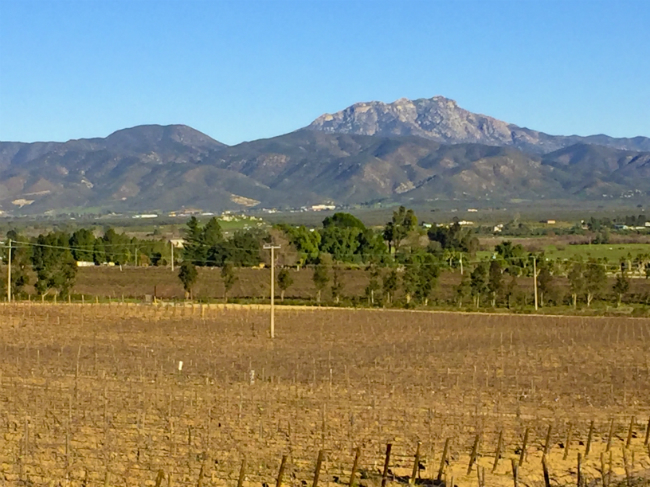 Wine:
México has been producing wine since the arrival of the spaniards, but rules imposed by the crown stop the evolution of the wine industry, never the less the wineries keep producing one for the church. In the past few years there has been an explosion of creative juices in different regions of the country and one of the must famous with new and old exciting wineries is near Ensenada. Over 125 wineries – artisan, boutique, and commercial, both large and small who are producing some remarkable wines.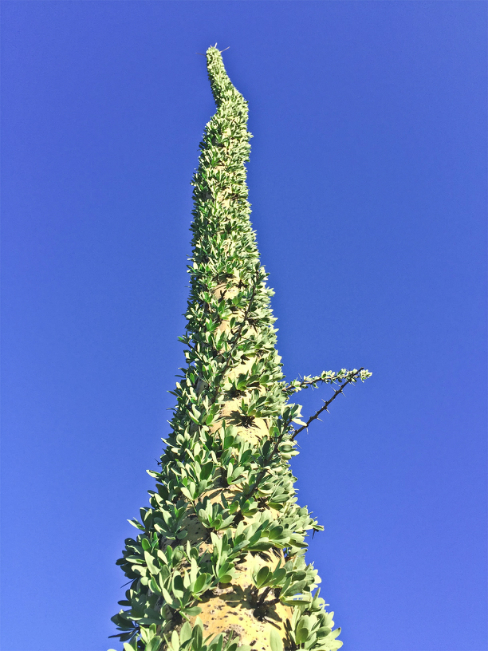 Cirios:
The Valley of the Cirios is a wildlife protection area. This site is 9,736.63 sq mi in area, it is characterised by scrub and desert landscapes featuring many cirio trees. The wildlife area is largely untouched and well-conserved, featuring a large number of endemic species including abundant concentrations of cacti, reptiles and large mammals. The Cirios are the Boojum trees that grow about 70 feet high, with branches stick out at right angles, covered with small leaves.
Distances we are driving:
Lancaster- Ensenada 430 KM 5 hours drive
Ensenada- Guerrero Negro 609 km 8 hours drive Guerrero Negro- San Felipe 4032 km 6 hours drive
San Felipe- Lancaster 600 km 6:30 hours drive.
$1,000 USD Per Person (double Occupancy)
(This budget is for a minimum 6 people group in rooms for 2)
Includes:
7 nights hotel
3 breakfast at Guerrero Negro
Visit to 3 wineries
Land transportation
Excursions in Guerrero Negro Whale Watching and Prehistoric Paintings (we might get the permit to visit the Salt company)
Not included:
Meals
Personal travel insurance
Transportation to the pickup point (options are: LAX, San Diego border crossing, Tijuana Airport)
Recommended wearing apparel & photo equipment:
Waterproof jacket/medium-heavy windbreaker
Warm clothing or thermal wear
Tennis shoes, rubber boots or old shoes
Motion sickness pills or patches
Sunglasses and sunscreen
Photo equipment: still and/or video cameras with plenty of memory space, fully charged batteries. A good zoom lens and lens cleaning tissue and hand towel.
Bow spray and some wind are inevitable, so bring a protective hat or scarf, and a plastic or waterproof bag to protect your camera equipment. Light rain is also possible. From January through March, daytime temperatures can range from 5°C (37°F) to 25°C (77°F).
Confirm departure: 2 to 9 of march
Second date available 12 to 18 of march if we can gather a group of 5 .